Psyllium Husk Fibre 300g Powder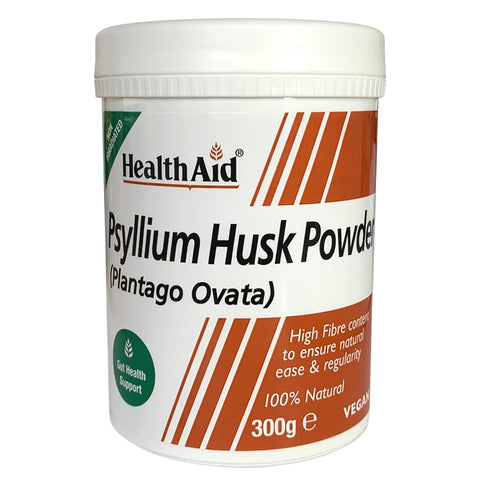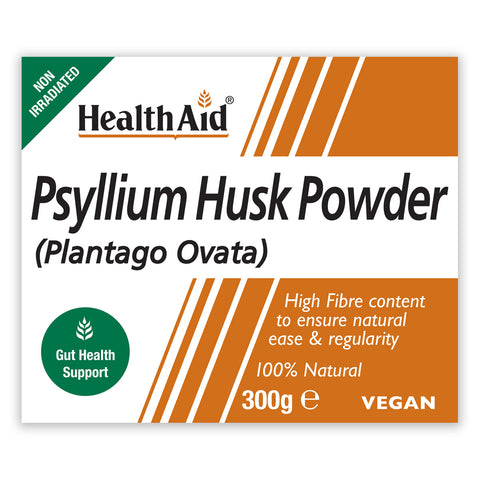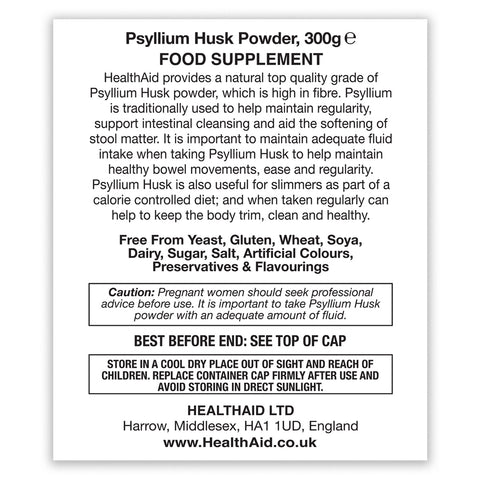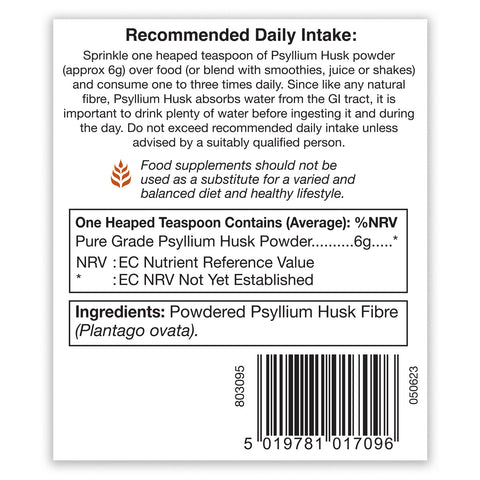 ---
---
Psyllium Husk Powder 300g provides a top quality grade natural Psyllium Husk, which is high in fibre. Psyllium is traditionally used to help maintain regularity, support intestinal cleansing and aid the softening of faecal matter. It is important to maintain adequate fluid intake when taking Psyllium Husk to help maintain healthy bowel movements, ease and regularity. It is also useful for a slimmer as part of a calorie controlled diet and when taken regularly helps to keep you trim, clean and healthy.
Benefits
Recommended Daily Intake

Sprinkle one heaped teaspoon of Psyllium Husk powder (approx 6g) over food (or blend with smoothies, juice or shakes)
and consume one to three times daily.
Since like any natural fibre, Psyllium Husk absorbs water from the GI tract, it is important to drink plenty of water before ingesting it and during the day.

Free From
** Free From Yeast, Gluten, Wheat, Soya, Dairy, Sugar, Salt, Artificial Colours, Preservatives & Flavourings
Nutritional Information
Psyllium Husk Fibre 300g Powder contains (average):
Nutrient
Value
%NRV
Pure Grade Psyllium Husk powder
6g*
*
*: EC Nutrient Reference Value Not Yet Established
Ingredients
Powdered Psyllium Husk Fibre (Plantago Ovata)