Nettle Leaf Extract 560mg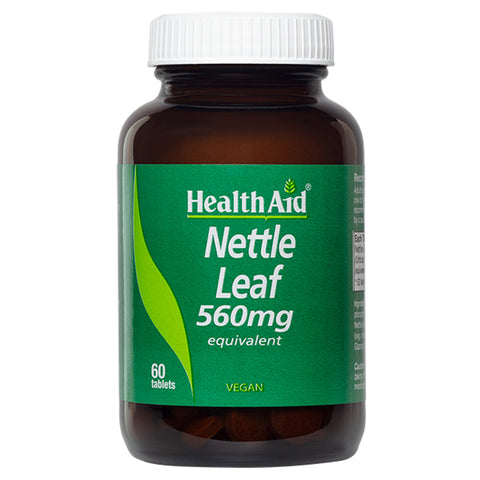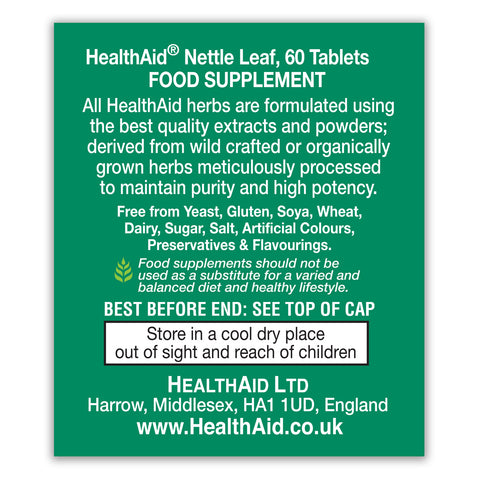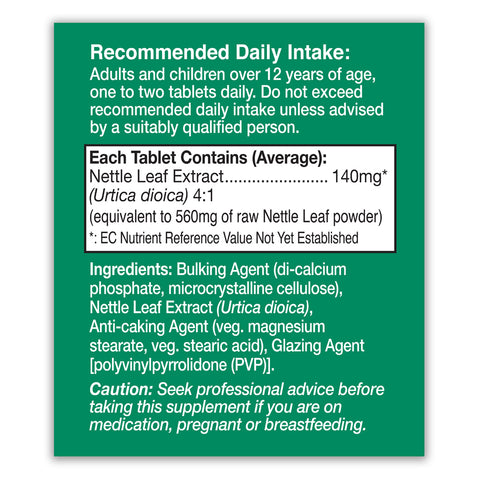 ---
---
Stinging Nettle (Urtica dioica) is a popular herb native to Europe, North America, Africa, and Asia. Various ancient civilizations, such as Egypt and Greece, used nettle leaf for maintaining and improving health. Nettles contain many valuable vitamins and nutrients, including beta-carotene (provitamin A), vitamin B1, vitamin K, potassium, magnesium, calcium, iron, choline, and lecithin. In addition, it contains other multiple compounds responsible for its health-supporting effects. It is rich in energy-boosting and rejuvenating chlorophyll.
Quercetin, an antioxidant which is known to reduce histamine levels thus benefiting people with allergies. Rutin is closely related to quercetin and helps maintain strong capillaries and immunity. Caffeic acid, found in nettles, is another strong antioxidant. Nettle is known for its detoxifying effect, benefiting urinary tract, colon, blood, skin, pancreas, kidneys and liver. Traditionally, it is also commonly used to maintain healthy joints, prostate, and normal blood glucose levels.

All HealthAid® herbs are formulated using the best quality extracts and powders; derived from wild crafted or organically grown herbs meticulously processed to maintain purity and high potency.
Benefits
Recommended Daily Intake
Adults and children over 12 years of age, one to two tablets daily or as advised by a suitably qualified person
Nutritional Information
Nettle Leaf Extract 560mg contains (average):
| Nutrient | Value | %NRV |
| --- | --- | --- |
| Nettle leaf extract and raw powder (Urtica dioica) | 140mg* | * |
*: EC Nutrient Reference Value Not Yet Established
Ingredients
Bulking agent (Di-Calcium Phosphate, Microcrystalline Cellulose, Crosslinked Sodium carboxy methyl cellulose), Nettle Extract, Anti caking agent (Veg. Magnesium Stearate, Veg. Stearic acid), Talc, Glazing agent (Polyvinylpyrrolidone).