Lecithin 1200mg (unbleached) Capsules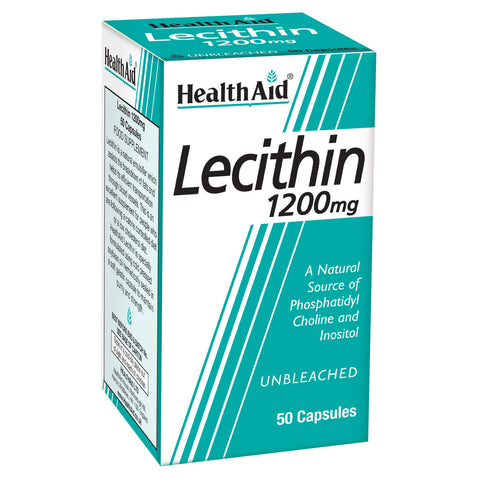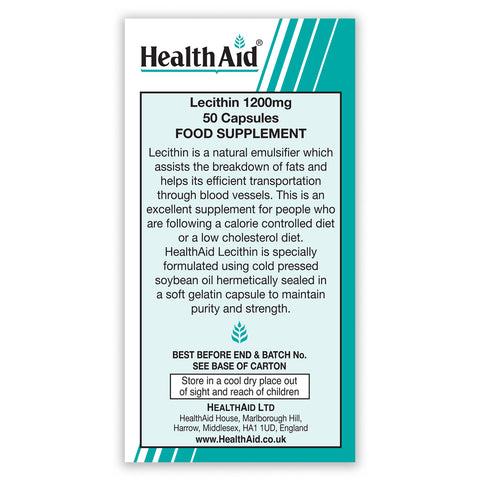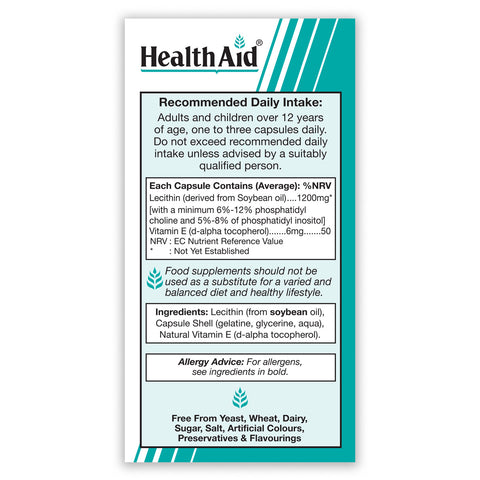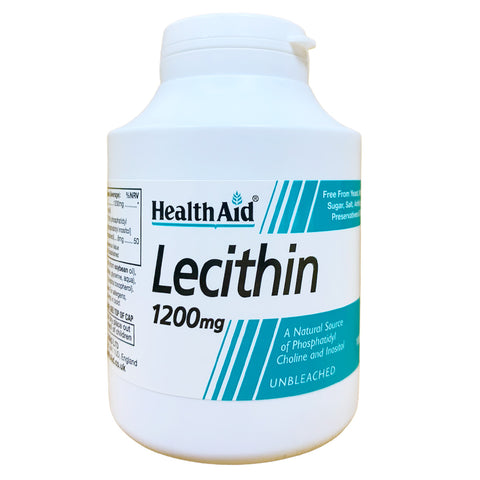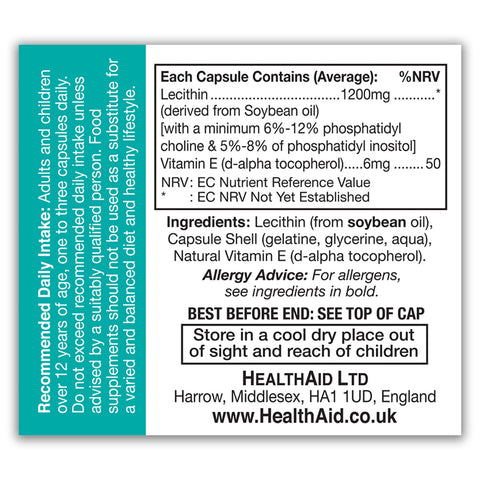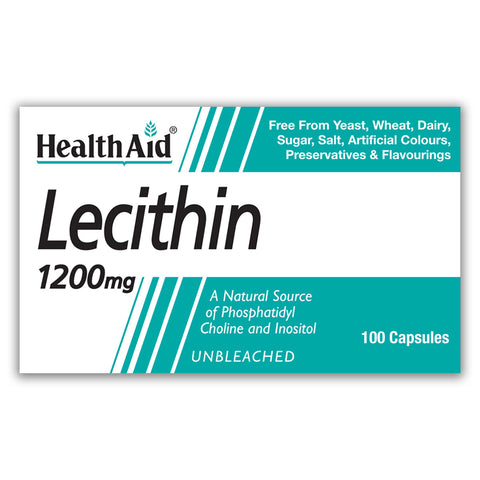 ---
---
Lecithin is formulated using cold pressed soybean oil. It is a natural emulsifier that assists in the breakdown of fats and transportation of fats through blood vessels. Lecithin is a rich source of Choline and Inositol. Choline and Inositol are lipotropins, which help burn excessive fat and contribute to homocysteine and lipid metabolism. Choline is a precursor to the neurotransmitter, acetylcholine, which plays a role in brain and muscle function. Inositol is a major component of cell membranes, which helps manage insulin and chemical messengers in the brain.  
Lecithin contains added Vitamin E, which is a powerful antioxidant that provides protection of cells from oxidative stress. 
Benefits
Recommended Daily Intake
Adults and children over 12 years of age, one to three capsules daily. Do not exceed recommended daily intake unless advised by a suitably qualified person.
Free From
Free from Yeast, Wheat, Dairy, Sugar, Salt, Artificial Colours, Preservatives and Flavourings.
Nutritional Information
Lecithin 1200mg (unbleached) Capsules contains (average):
Ingredients
Amount
% NRV
Lecithin (derived from Soybean oil)
Minimum 6%-12% phosphatidyl choline and 5%-8% of phosphatidyl inositol
1200mg
*
Vitamin E (d-alpha tocopherol)
6mg
50
Soybean oil
NRV: EC Nutrient Reference Value*
*: EC Nutrient Reference Value Not Yet Established
Ingredients
Lecithin (from soybean oil), Capsule Shell (gelatine, glycerine, aqua), Natural Vitamin E (d-alpha tocopherol).