L-Glutamine 500mg + Vitamin B6 Tablets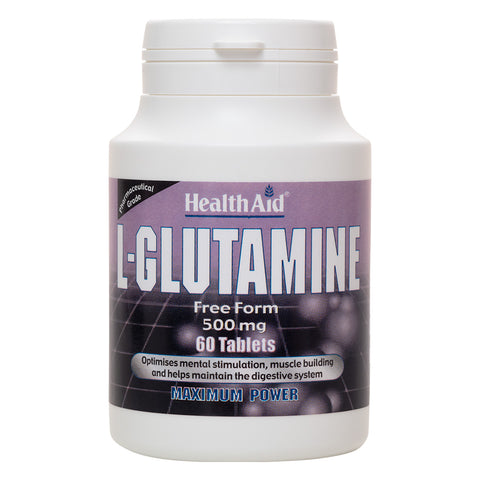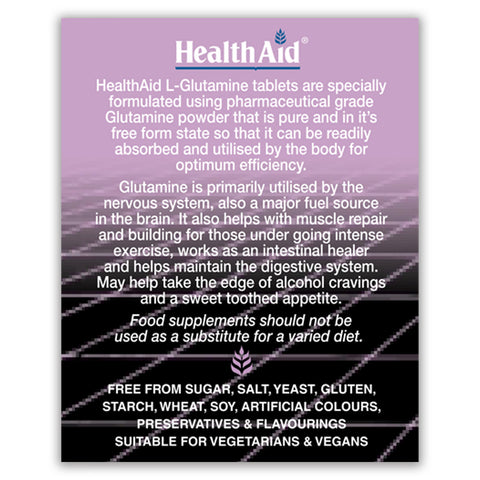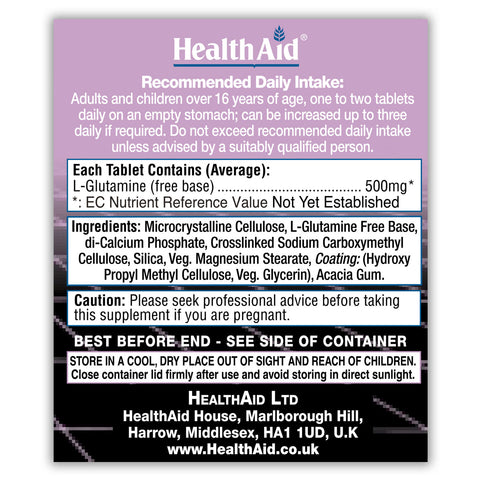 ---
---
L-Glutamine 500mg Tablets contain amino acid L-Glutamine and are specially formulated using pharmaceutical grade Glutamine powder that is pure and in it's free form, so that it can be readily absorbed and utilised by the body for optimum efficiency. Glutamine can readily pass the blood-brain barrier and is therefore known as brain fuel as it can enhance mental functioning. It helps sustain proper brain function & mental activity by helping to clear ammonia from the tissues, especially brain tissue.
Recommended Daily Intake
Adults and children over 16 years of age, one to two tablets daily on an empty stomach, can be increased to three tablets if required, or as advised by a suitably qualified person.
Free From
** Free From Yeast, Gluten, Wheat, Soya, Sugar, Salt, Artificial Colours, Flavourings and Preservatives.
Nutritional Information
L-Glutamine 500mg + Vitamin B6 Tablets contains (average):
| Nutrient | Value | %NRV |
| --- | --- | --- |
| L-Glutamine | 500mg | * |
*: EC Nutrient Reference Value Not Yet Established
Ingredients
Di-Calcium Phosphate, L-Glutamine free base, Microcrystalline Cellulose, *Magnesium Stearate, Crosslinked Sodium Carboxymethyl Cellulose, Sillica, Coating: (Hydroxy Popyl Methyl Cellulose, Veg.Glycerin), Acacia Gum. * From Vegetable Source.