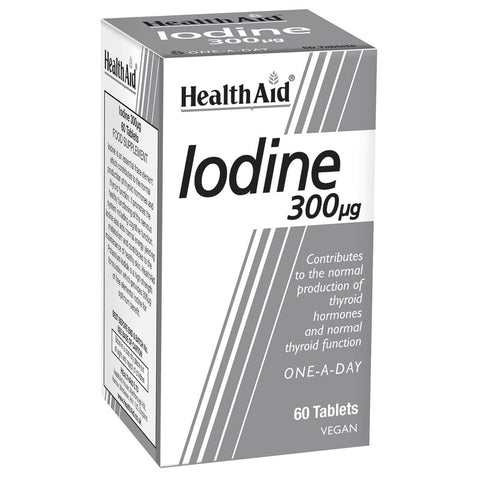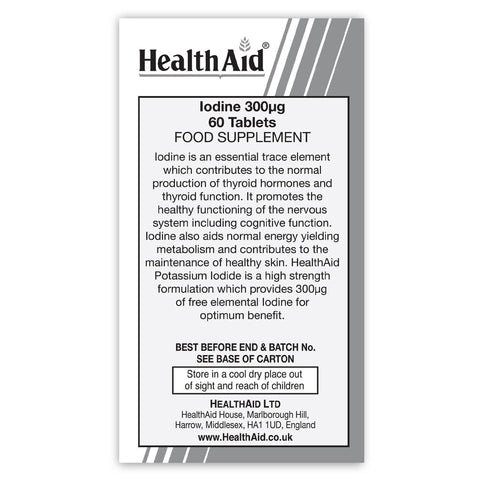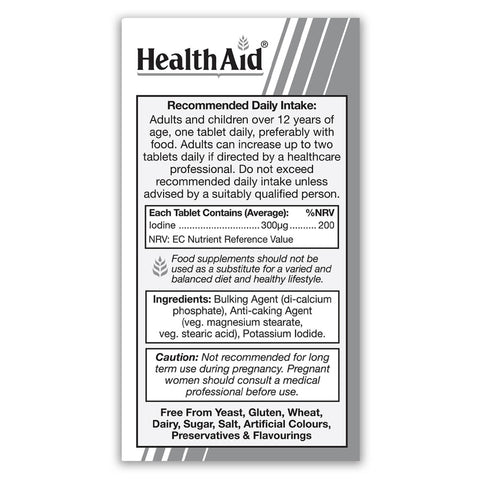 ---
---
Your body is constantly working to be its healthiest self. Sometimes there are signs such as tiredness, and the inability to shift the excess pounds. Your thyroid is the gland that organises the production of hormones that help regulate the body's metabolism. When we are pushed at work, at home and socially, there are health effects that need support. Alongside a healthy balanced diet, there are still circumstances that benefit from supplementation.
Iodine contributes to normal production of thyroid hormones and normal thyroid function. It also contributes to normal cognitive function and energy-yielding metabolism, normal cognitive function, and normal functioning of the nervous system. Potassium Iodide is a formulation that provides 300µg of free elemental Iodine for optimum benefit.
Benefits
Recommended Daily Intake
Adults and children over 12 years of age, one tablet daily, preferably with food. Adults can increase up to two tablets daily if directed by a healthcare professional. Do not exceed recommended daily intake unless advised by a suitably qualified person. Caution: Not recommended for long term use during pregnancy. Pregnant women should consult a medical professional before use.
Free From
Free from added Sugar or Salt Free from Corn, Gluten, Dairy, Gelatine, Yeast, Lactose, Starch, Wheat, Soya, Nut Free from Artificial Colours, Preservatives, and Flavourings Suitable for Vegans and Vegetarians
Nutritional Information
Iodine 300µg Tablets contains (average):
Nutrient
Value
%NRV
Iodine
300µg
200
*: EC Nutrient Reference Value Not Yet Established
Ingredients
Bulking Agent (di-calcium phosphate), Anti-caking Agent (veg. magnesium stearate, veg. stearic acid), Potassium Iodide.