Creatine Monohydrate 1000mg Tablets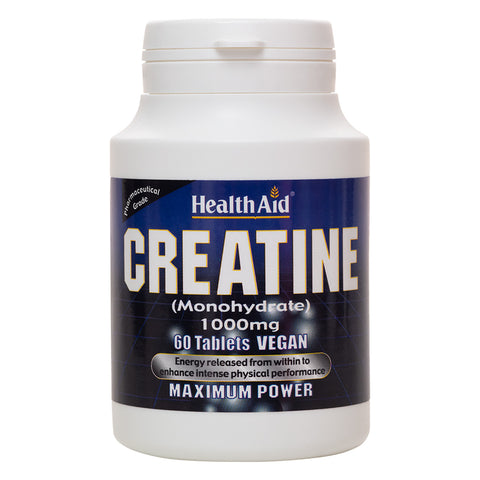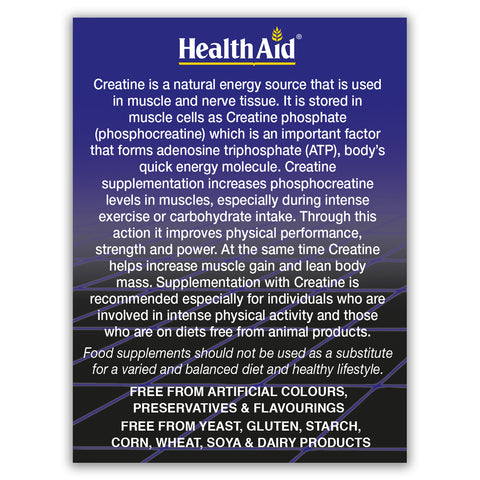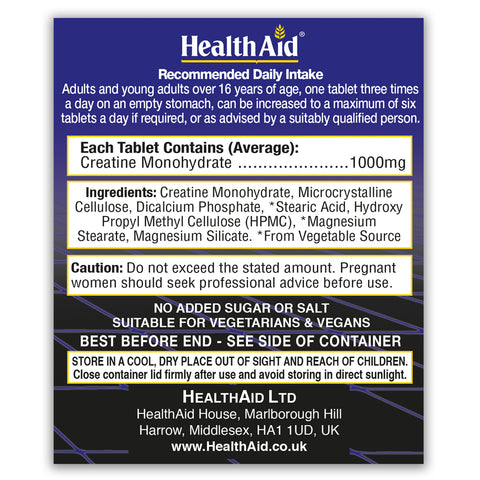 ---
---
Creatine is a natural energy source that is used in muscle and nerve tissue. It is stored in muscle cells as Creatine phosphate (phosphocreatine) which is an important factor that forms adenosine triphosphate (ATP), body's quick energy molecule. Creatine Monohydrate supplementation increases phosphocreatine levels in muscles, especially during intense exercise or carbohydrate intake.
Through this action it improves physical performance, strength and power. At the same time Creatine helps increase muscle gain and lean body mass. Supplementation with Creatine monohydrate is recommended especially for individuals who are involved in intense physical activity and those who are on diets free from animal products.
Recommended Daily Intake
Adults and children over 16 years of age, one tablet three times a day on an empty stomach. Do not exceed recommended daily intake unless advised by a suitably qualified person.
Free From
** Free From Yeast, Gluten, Conr, Wheat, Starch, Soya, Sugar, Salt, Artificial Colours, Preservatives and Flavourings.
Nutritional Information
Creatine Monohydrate 1000mg Tablets contains (average):