Conergy CoQ-10 30mg +Vit E Capsules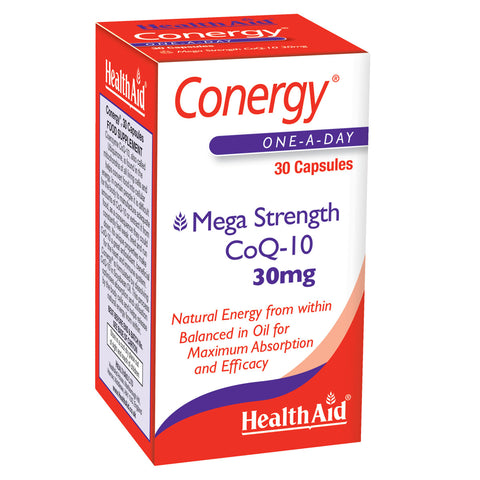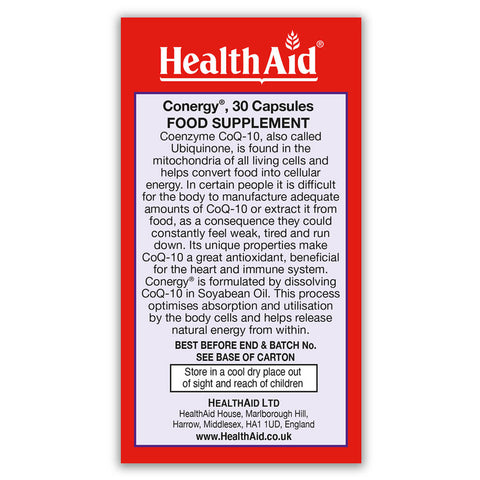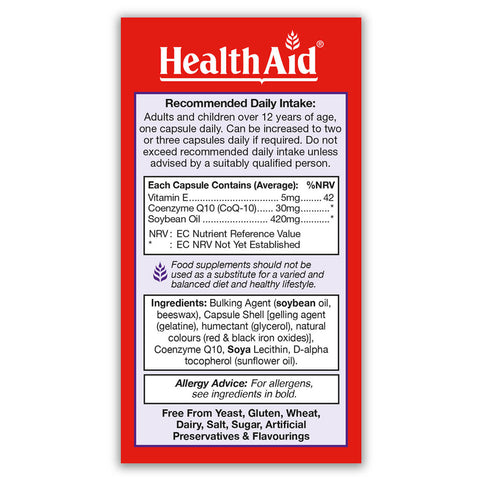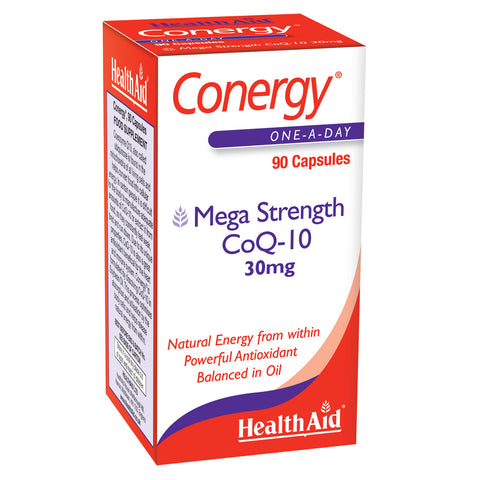 ---
---
Coenzyme Q10 (CoQ10), also called Ubiquinone, is found in the mitochondria of all living cells and helps convert food into cellular energy. It plays a role in the production of ATP. In certain people it is difficult for the body to manufacture adequate amounts of CoQ10 or extract it from food, therefore, they could constantly feel weak, tired and run down. 
Its unique properties make CoQ10 a great antioxidant, beneficial for the heart and immune system. Conergy® is formulated by dissolving CoQ10 in Soyabean Oil. This process optimises absorption and utilisation by the body's cells and helps release natural energy from within.

Benefits
Recommended Daily Intake
Adults and children over 12 years of age, one capsule daily. Can be increased to two or three capsules daily if required. Do not exceed recommended daily intake unless advised by a suitably qualified person.
Free From
Free From Yeast, Gluten, Wheat, Dairy, Salt, Sugar, Artificial Preservatives and Flavourings.
Nutritional Information
Conergy CoQ-10 30mg +Vit E Capsules contains (average):
Ingredient
Value
%NRV
Vitamin E
5mg
42
Coenzyme Q10 (CoQ10)
30mg
Soya Bean Oil
325mg
*: EC Nutrient Reference Value Not Yet Established
Ingredients
Agent (soybean oil, vegetable oil, beeswax), Capsule Shell [gelling agent (gelatine), humectant (glycerol, purified water), natural colours (red and black iron oxides)], Coenzyme Q10, Vitamin E (d-alpha tocopherol).