Acetyl-L-Carnitine 550mg Tablets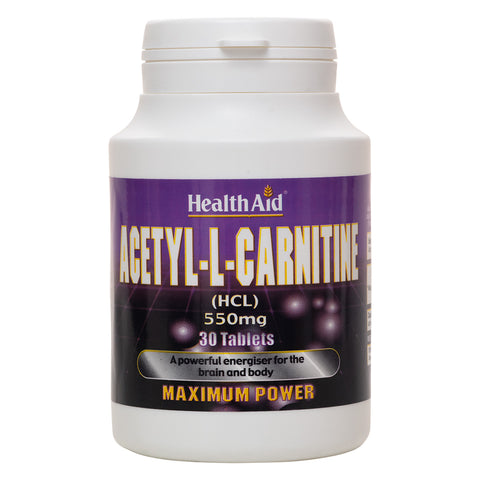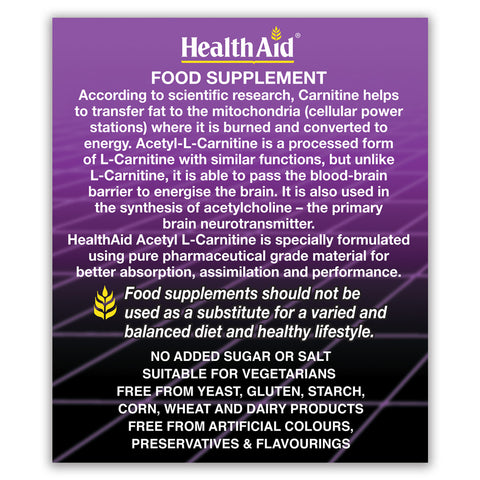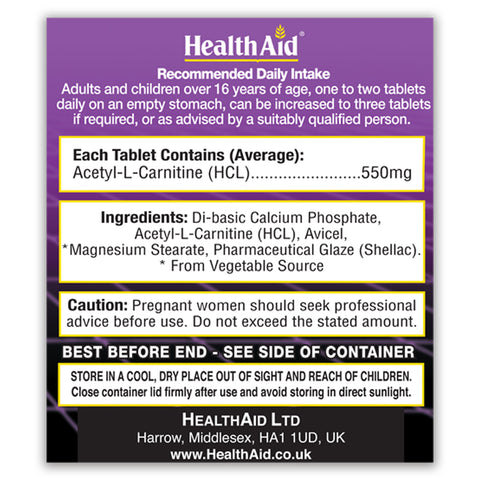 ---
---
Acetyl-L-Carnitine Tablets contain amino acid Acetyl-L-Carnitine which improves energy metabolism in the brain nerve cells (neurones) and enhances the conversion of fatty acids into energy by entering the mitochondria, the metabolic centre of the cells where it is utilised and burned for energy by the body.
Recommended Daily Intake
Adults and children over 16 years of age, one to two tablets daily on an empty stomach, can be increased to three tablets if required. Do not exceed recommended daily intake unless advised by a suitably qualified person. ** Food Supplements should not be used as a substitute for a varied and balanced diet and healthy lifestyle.
Nutritional Information
Acetyl-L-Carnitine 550mg Tablets contains (average):
Ingredient
Amount
%NRV
Acetyl-L-Carnitine (HCL)
550mg
*
*: EC Nutrient Reference Value Not Yet Established
Ingredients
Di-basic Calcium Phosphate, Acetyl-L-Carnitine (HCL), Avicel, *Magnesium Stearate, Pharmaceutical Glaze (Shellac).