Methylcobalamin Metcobin 1000mcg Tablets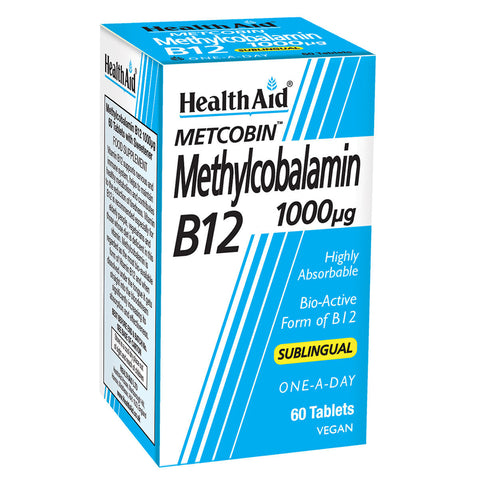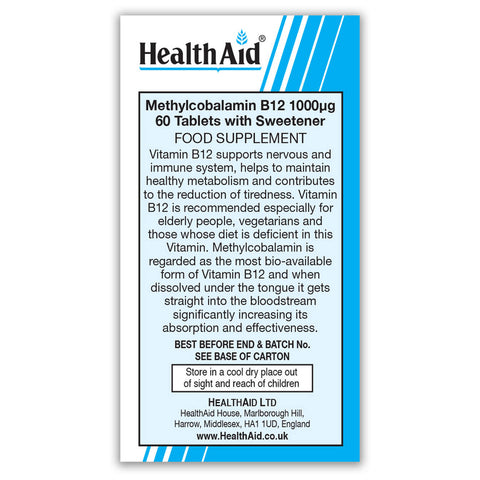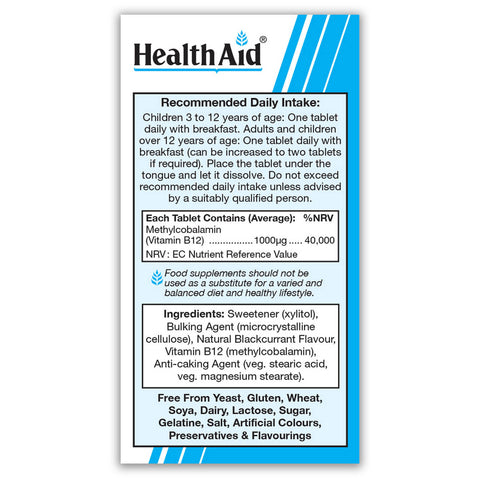 ---
---
Methylcobalamin is regarded as the final and most bio-available form of Vitamin B12 (Cobalamin). Unfortunately, due to many different factors, Vitamin B12 deficiency is a common and growing problem today. It is common for individuals to have signs of a Vitamin B12 deficiency without even knowing. 
A deficiency may show signs such as mental fogginess, poor memory and concentration, fatigue, irritation, lack of motivation, mood swings, muscle weakness and sleeping problems. Lack of this Vitamin may also contribute to weakened immunity. 
Vitamin B12 is important for good mental and physical health. It is one of the largest and most complicated Vitamins that is only produced by certain probiotic bacterial species. In the body Vitamin B12 is used in DNA to form red blood cells and haemoglobin. It contributes to normal brain functionality, immune system function, energy production, and the metabolism of fats, carbohydrates and proteins. It supports the heart and cardiovascular system by maintaining normal homocysteine levels. 
Benefits
Recommended Daily Intake
Children 3 to 12 years of age: One tablet daily with breakfast. Adults and children over 12 years of age: One tablet daily with breakfast (can be increased to two tablets if required). Place the tablet under the tongue and let it dissolve. Do not exceed recommended daily intake unless advised by a suitably qualified person.
Free From
Free From Yeast, Gluten, Wheat, Soya, Dairy, Lactose, Sugar, Gelatine, Salt, Artificial Colours, Preservatives and Flavourings.
Nutritional Information
Methylcobalamin Metcobin 1000mcg Tablets contains (average):
Nutrient
Value
%NRV
Methylcobalamin (Vitamin B12)
1000µg
40,000
*: EC Nutrient Reference Value Not Yet Established
Ingredients
Sweetener (xylitol), Bulking Agent (microcrystalline cellulose), Natural Blackcurrant Flavour, Vitamin B12 (methylcobalamin), Anti-caking Agent (veg. stearic acid, veg. magnesium stearate). Sweetened only with Xylitol which is tooth-friendly and low in glycaemic index (safe for diabetics)